Hello!
Recently I've (randomly) started a new personal project -- Girls in Pink Series. Basically, it's a series of portraits of girls and fashion illustrations with splashes of pink hues. And the medium that I'm using for the whole series would be pencil and watercolour ink -- in PINK! Heheh. So here are two of the pieces from this series.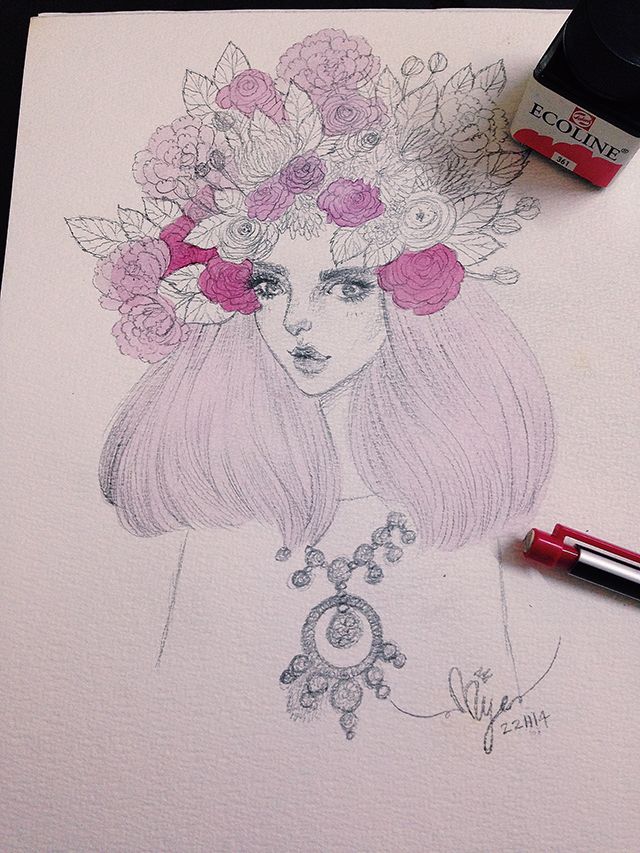 Girls in Pink Series ; One
I would be using liquid watercolour / concentrated watercolour ink from Ecoline, in Light Rose for the illustrations in this series. I've absolutely completely fallen in love with this Ecoline watercolour ink since the moment I first used it -- which was only about a couple of days ago. The outcome of the ink is very vibrant, especially on watercolour paper and it is much much more vibrant than your usual watercolour. It spreads nicely with water and is very easy to work with.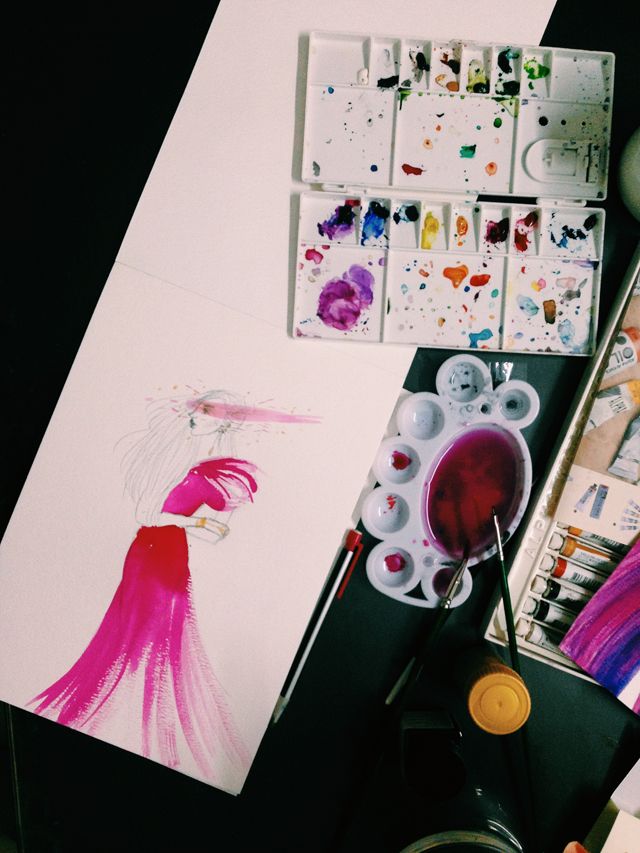 Girls in Pink Series ; Two
These two illustrations are my first attempt of using the watercolour ink from Ecoline. Look at how concentrated and vibrant it is!
I'm planning on saving up some money to splurge on more colours from this brand -- yes it's a bit pricey for me. I bought it in a local art shop that I usually go to, and it sells these Ecoline inks for RM20++ per bottle (or probably more). You can probably buy them at a much cheaper price from
Amazon
or any other online shops or sites.
That's all for now. See you later on my next post!