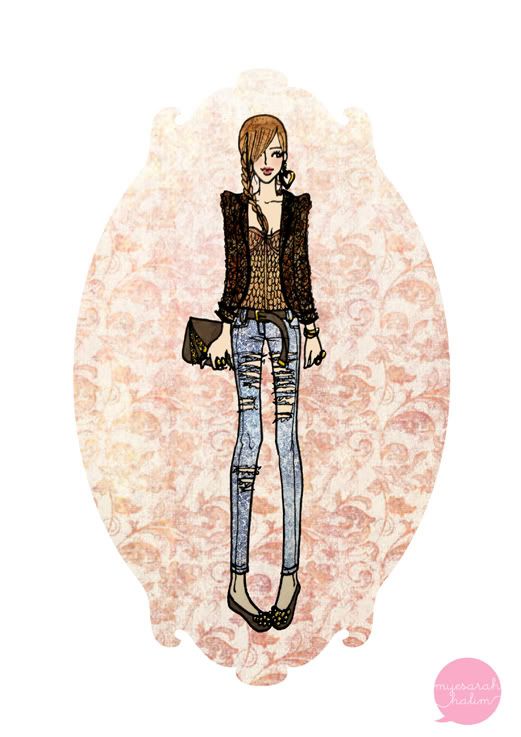 I did a little experiment on colouring/rendering my old doodle with Photoshop last night. Well, I always use Photoshop to colour/render my Interior Design Studio's drawings, so why not my doodles right? And yeah it was fun fun fun! I want to do this more often, hik.
Well, of course I'm not the first person to do this. A lot of artist/designers colour and render their illustrations with Photoshop, that's for sure. But this is just my first attempt, that's all it's all about.
I have actually posted this doodle on an old post, it's a black and white version. Take a look
HERE
(the 4th image).
p/s : I reaaaally need to scan my recent drawings and illustrations soon. It has been a long overdue, hasn't it?